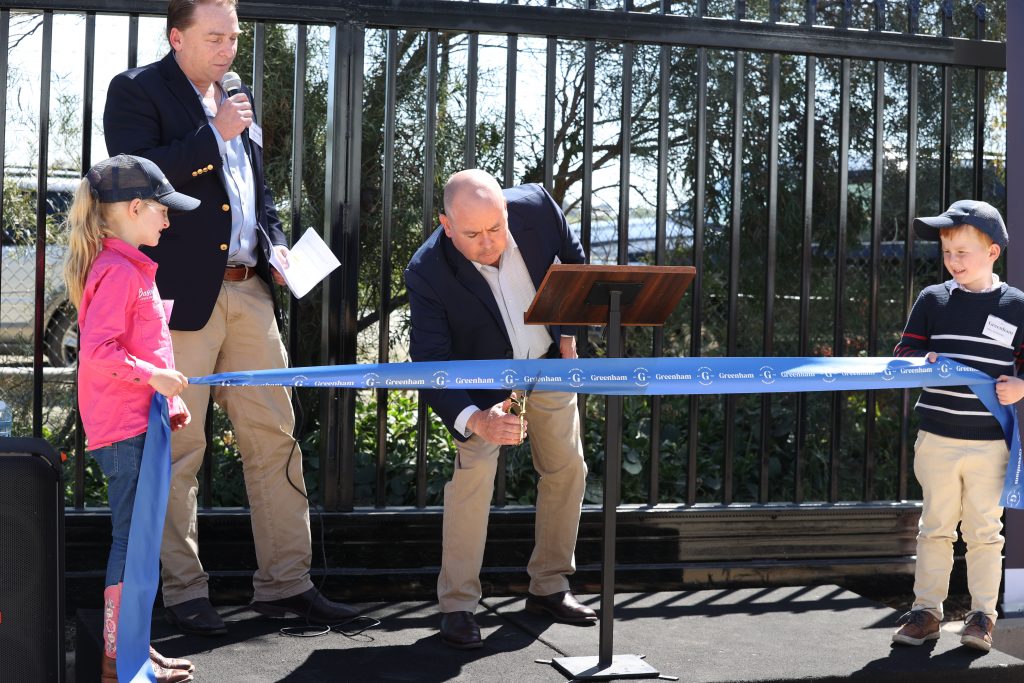 Greenham, a prominent leader in the Australian meat processing industry, celebrated the grand opening of its state-of-the-art Tongala facility on Saturday, October 7th. This landmark event signifies not only a major achievement for Greenham but also heralds a new era of economic opportunity for the local community.
The grand opening event was a diverse celebration attended by international and domestic customers, local farmers, and members of the local community.
Mr. Sam Birrell, Member for Nicholls, graced the official opening ceremony and expressed his pride in supporting the project through the Modern Manufacturing Initiative with a grant of $10 million. He emphasized, "Greenham's sustainable and efficient production is world-leading, and their commitment to this facility showcases confidence in the food bowl of Australia and its farmers. The impact of this project has been significant through the use of many local contractors, and the investment will continue to yield economic benefits to the region through increased processing efficiency and employment."
The journey at Tongala began in 1993, and now, in 2023, Greenham has ushered in a new era with a multimillion-dollar investment into the complete redevelopment of its Tongala site. This transformation has greatly enhanced the plant's processing capabilities, with a processing capacity of 1050 cattle per day.
In the wake of this transformative redevelopment, local farmers in the region find themselves with newfound opportunities to tap into a premium market. The plant's expanded capabilities now allow it to process a variety of cattle types, including the ability to handle high-quality cattle. Greenham's dedication to branding and marketing ensures that these exceptional cattle products make their way onto menus at renowned restaurants worldwide, further enhancing the reputation of these premium offerings.
"Our new facility represents a pivotal moment in our company's history. Leveraging the latest technology, we are poised to deliver exceptional beef to consumers worldwide in a way that's sustainable and efficient." The facility boasts 1000 solar panels, harnessing clean and renewable solar energy, while also utilizing cogeneration systems for electricity and heat capture. These efforts align with Greenham's commitment to sustainability and environmental responsibility, including advanced water recycling practices.
Notably, the facility features substantial freezing capacity to meet global export demands. This capability ensures that Greenham can efficiently serve its customers across the globe while maintaining the highest quality standards.
Greenham can extract the most value out of every animal with state-of-the-art trim management systems and cutting-edge technology to process all parts of the animal. Value-adding is another focus, with precise portioning for retail and the development of new products and brands.
The unveiling of this cutting-edge facility signifies a momentous milestone for Greenham and opens the door to a brighter economic future for the community. With its dedication to sustainability, innovation, and growth, Greenham looks forward to the next 30 years and beyond, continuing to be a driving force for local prosperity.