Our commitment to sustainable beef production
In addition to our practical on-farm programs like NEVER EVER and the Beef Sustainability Standard, which prioritise natural beef production, environmental stewardship, and high animal welfare Greenham is also trialing innovative management practices at our 3,400ha grassfed beef finishing property, Westmore on Tasmania's west coast. The strategies are designed to mitigate and sequester carbon emissions, improve soil and waterway health, and increase biodiversity.

With endorsement from US-based animal welfare program, Certified Humane® our NEVER EVER Beef Program demonstrates the stringent on-farm animal welfare practices of our 4,000 + accredited producers. Introduced in 2012, the program underpins our most renowned beef brands including Cape Grim and Bass Strait. Requirements include lifetime traceability, free range (never confined for intensive feeding) and mandatory use of pain relief for on-farm husbandry procedures.

We understand that employee wellbeing and safety is more than just a list of checkboxes. Our fit-for-purpose Workplace Health & Safety policies are designed and regularly reviewed by staff-led WHS committees and tailored to each site. In 2023, Greenham rolled out its inaugural Safety Leadership training to all sites to reinforce our 'safety first & foremost' value. At Greenham it's everyone's responsibility to work as a team to ensure we all go home safely.

We are a significant supporter of the communities in which our employees and cattle suppliers live and work. We proudly sponsor local organisations and initiatives in the regions we service. We're also passionate about educating the next generation of industry leaders, partnering with Australia's leading agricultural educator Marcus Oldham to offer an annual $20,000 scholarship.

Reducing our environmental footprint and finding new ways to operate more efficiently is at the core of Greenham's future strategy and planning. Sustainability, efficient energy and resource usage, and zero-waste carcase utilisation guided the design of our redeveloped Tongala processing facility, commissioned in 2023. The team is always investigating new opportunities to reduce waste, change our behaviours, and invest in new technologies that will deliver positive outcomes for us, our communities, and the planet.
Our sustainability achievements
                                                                                                             

A biofuel boiler supplies 70% of our Smithton plant's energy needs

                                                                                                             

Upgraded water recycling capabilities at our Tongala facility have reduced water consumption by up to 30%.

 

                                                                                           

Greenham was a finalist in the 2023 National Banksia Foundation Sustainability Awards in the:

Agriculture & Regional Development Award category
Ethical Sourcing Award category

                                                                                                           

At our Tongala facility, a co-generation plant turning gas derived from on-site settling ponds into electricity has reduced emissions by 15,000t/year, which is the same as taking 3,000 cars off the road per year.

                                                                                                             

In 2021 our Smithton plant transitioned from coal to a local renewable woodchip fuel source, reducing the facility's stack emissions by more than 75% and dropping carbon emissions to almost zero.

 

                                                                                                             

A new solar power system will provide 70% of our new Tongala facility's energy needs.

                                                                                                               

Animal welfare is a top priority; from Certified Humane® endorsement of our on-farm programs, to on-plant design of cattle yards and equipment to reduce noise and aid low-stress handling.

                                                                                                             

Employee safety underpinned the construction of our redeveloped, state-of-the-art Tongala processing facility, guided by the principals of:

Separation of human and animals
Harm minimisation through innovative and automated technologies.                                              

                                                                                                             

Zero-waste carcase utilisation was central to the design of our new Tongala processing facility. Every part of the animal has its own customised processing area to reduce waste and increase efficiency and product quality.

                                                                                         

 

Greenham is a member of the Global Roundtable of Sustainable Beef

                                                                                             

Greenham is a member of the Australian Beef Sustainability Framework Consultative Committee.

                                                                                                               

Greenham was the first beef company to become a member of the Australian Sustainable Agriculture Initiative (SAI) Platform

                                                                                                               

We co-funded the development of three on-farm carbon e-learning modules FREE to access on MLA's Toolbox resource hub.
Driving nature positive outcomes
The Greenham Beef Sustainability Standard (GBSS) is an optional on-farm standard that outlines a practical set of key indicators and measures to enhance and showcase the sustainable practices occurring right along Greenham's supply chain. Developed in response to growing market demand for robust and transparent environmental credentials, the GBSS was created in partnership with Greenham cattle suppliers, customers, and leading industry experts.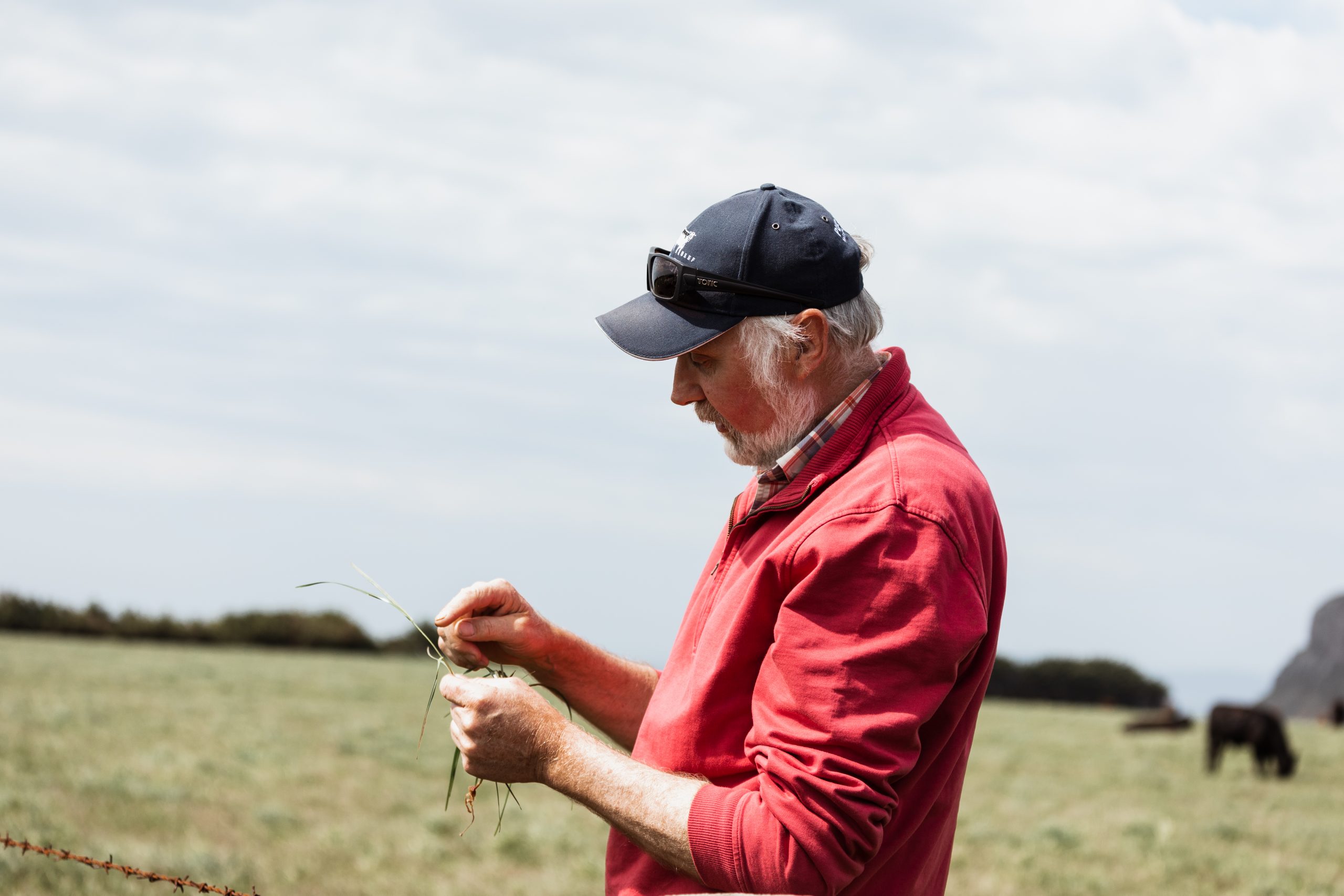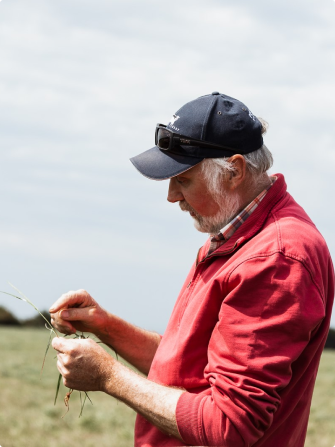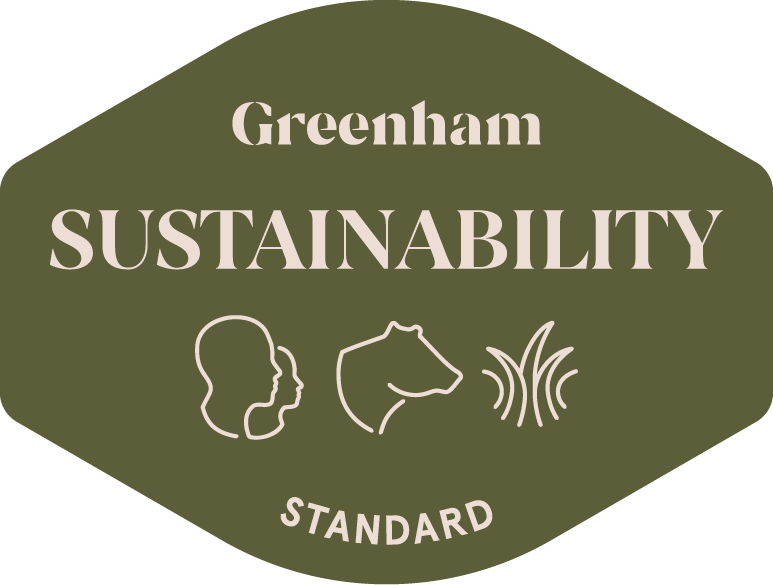 Third-party audited standard

Our grassroots, third-party audited standard represents the first time a commercial supply chain has applied – at the farm level – the Australian Beef Sustainability Framework's themes of animal welfare, environmental stewardship, economic resilience, and people and the community to deliver a new product to market.

Nutrient-dense beef

In addition to bringing nutrient-dense beef to your plate, the optional on-farm standard delivers real ecological, social and economic benefits to the farm gate and the communities in which we operate by driving adoption of best practice land and animal management.

Industry recognition

Meat & Livestock Australia (MLA) included the development of the Greenham Beef Sustainability Standard (GBSS) as a national industry highlight in their 2023 Sustainability Impact Report. In a commercial first, MLA's ABSF set the blueprint for our industry-leading on-farm sustainability program.
Discover more about the GBSS