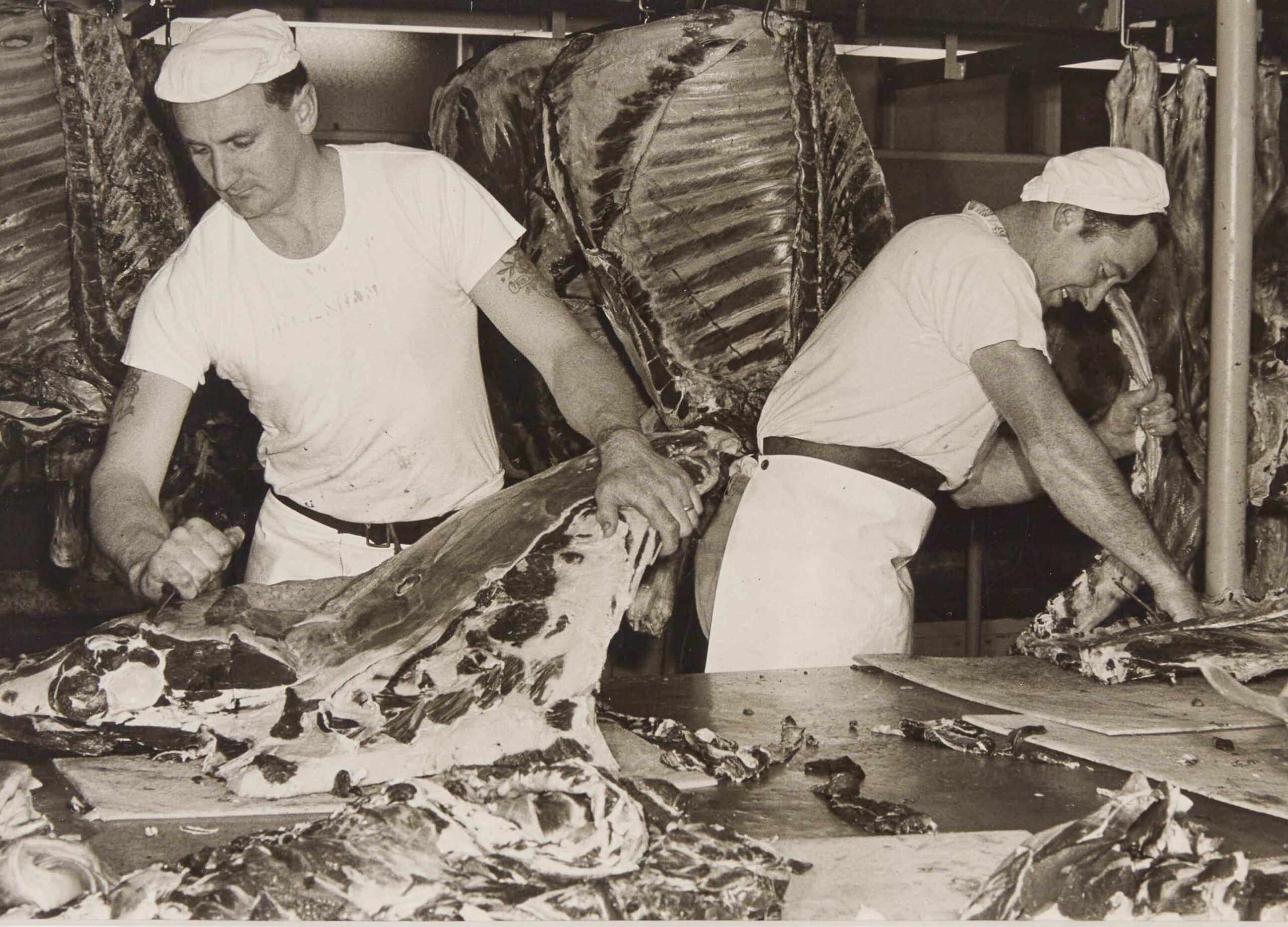 Our mission
We exist to bring the very best to beef, not just in terms of quality and flavour but in the entire experience of enjoying this incredible food. We've made a conscious choice to focus on being the BEST, not the biggest, which means prioritising quality, innovation, and our customers' needs above all else.
Strive to be the BEST, not the biggest:

We focus on excellence rather than sheer size, aiming to provide the best in the industry.

Focus on what our CUSTOMERS need:

Understanding and exceeding our customers' needs is at the heart of what we do.

Lead through QUALITY & INNOVATION:

We are industry leaders, consistently innovating and ensuring the highest quality standards.

Our dedication extends beyond immediate gains; we invest for the long-term benefit of our customers and communities.

Our team is our greatest asset, and we prioritize their well-being, fostering a sense of belonging and fun in our work environment.
History
1800 – 1850

The Early Beginnings

In the early 1800s, William Henry Greenham Senior immigrated to Australia and started his life in country Victoria, working on a sheep and cattle station before moving to Melbourne to set up a family butcher business. This marked the beginning of the Greenham family's involvement in the meat industry.

1850 – 1900

Gold Rush and Expansion

During the 1850s, William tried his luck in the Bendigo gold rush but found more success in selling cattle to gold diggers. He eventually returned to Melbourne, bought land in Fitzroy, and expanded his butcher business. In 1869, as Melbourne continued to grow, he moved most operations to Footscray, where he built a family home and a new butcher shop. He also ventured into wholesale trade and meat preservation.

1900 – 1930

The Next Generation Takes Over

William's grandson, Henry William Greenham Senior, took the reins of the family business. He worked with lambs in Echuca and expanded operations to Melbourne, including setting up a base in Footscray. Henry's role involved establishing meat buying offices and export facilities in different locations, ensuring the company's growth.

1933 – 1950s

H. W. Greenham & Sons Pty Ltd is Formed

In 1933, Henry's two sons, Harry and Reg, joined the family business, leading to the formalization of the company as H. W. Greenham & Son Pty Ltd. They operated from the Melbourne City Abattoirs, processing and selling lamb to local butcher shops.

1960s – 1980s

Expanding Product Lines

During the 1960s, the Greenhams expanded into beef processing, in addition to lamb. They adapted to changing international trade agreements and focused primarily on the domestic market. In the 1980s, they took over the Newport Freezing Works abattoir and formed a partnership with Gilbertson-Greenham Pty Ltd.

1980s – 1990s

Introduction of Greenham Tongala

Peter Henry Greenham (Peter Senior), Reginald's son, played a pivotal role in the 1980s. He designed and built a processing facility for Greenham in Tongala, Australia centred around the 'hot boning' technique for high efficiency processing. Tongala became home to two plants and marked the birth of the first bull processing plant in Australia. This era witnessed significant growth driven by a focus on high-efficiency production.

2000s – 2010s

The Next Generation and Expansion

In the early 2000s, Peter William Greenham (Peter Junior) joined the family business. The company expanded its footprint to Tasmania with the acquisition of a meatworks in Smithton in 2001. The discovery of high-quality cattle in the region's magnificent farmland paved the way for Peter Junior to introduce 'branded' beef, exemplified by the launch of Cape Grim Beef in 2007.

2010s – 2020s

Greenham Gippsland brings more brands

During the 2010s, Greenham continued its expansion strategy, acquiring an additional facility in Moe, Victoria. Greenham Gippsland was established in 2017 and the addition of another plant enabled the introduction of various high-quality beef brands, including Vintage Beef Co, Bass Strait Beef, and Wanderer.

2020s – Present

Tongala Redevelopment

In the 2022, H. W. Greenham & Son Pty Ltd embarked on its most substantial capital investment to date with the complete redevelopment of the Tongala site. This transformational upgrade will significantly bolster the company's processing capabilities, enabling Tongala to handle high-quality cattle on par with Greenham's other two plants. This strategic modernisation will open doors to new markets, expand its product lines and introduce new brands, reaffirming Greenham's unwavering commitment to innovation and growth.
Where we operate
Greenham operates three export-accredited processing facilities strategically located in southern Australia's premier cattle-producing regions. 
With a commitment to quality, sustainability, and supporting local farmers, Greenham processing sites neighbour pristine Australian farmland in close proximity to prime cattle herds to minimise transport distances, and prioritise animal welfare.
Greenham Values
Our commitment to our people, the communities in which we work, and the environment starts with the values we live by.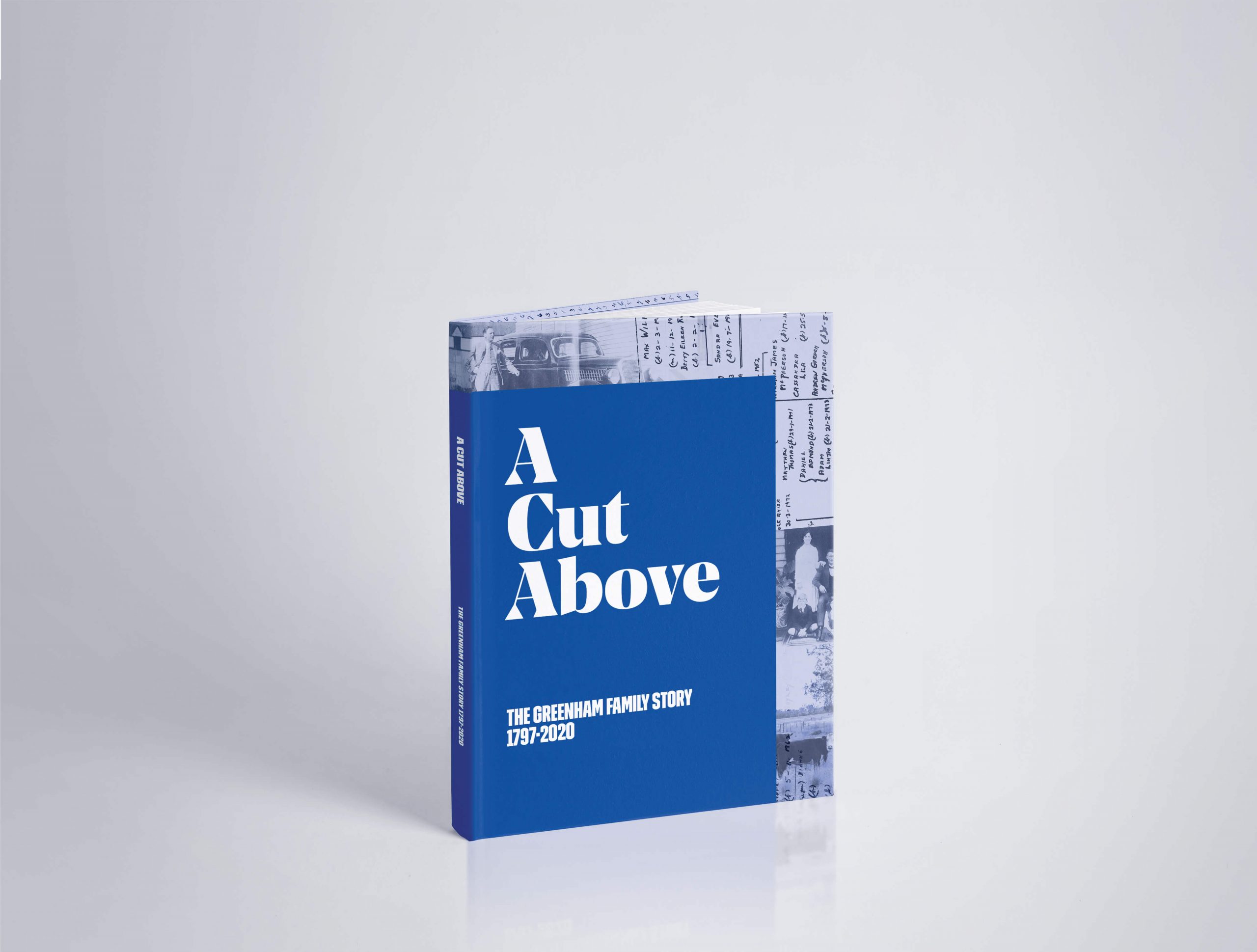 Read the Greenham Book
This book takes you through the journey of six generations of Greenhams involved in the meat business and how HW Greenham & Sons has become the company it is today.
Dedicated to the loving memory of Peter H Greenham.