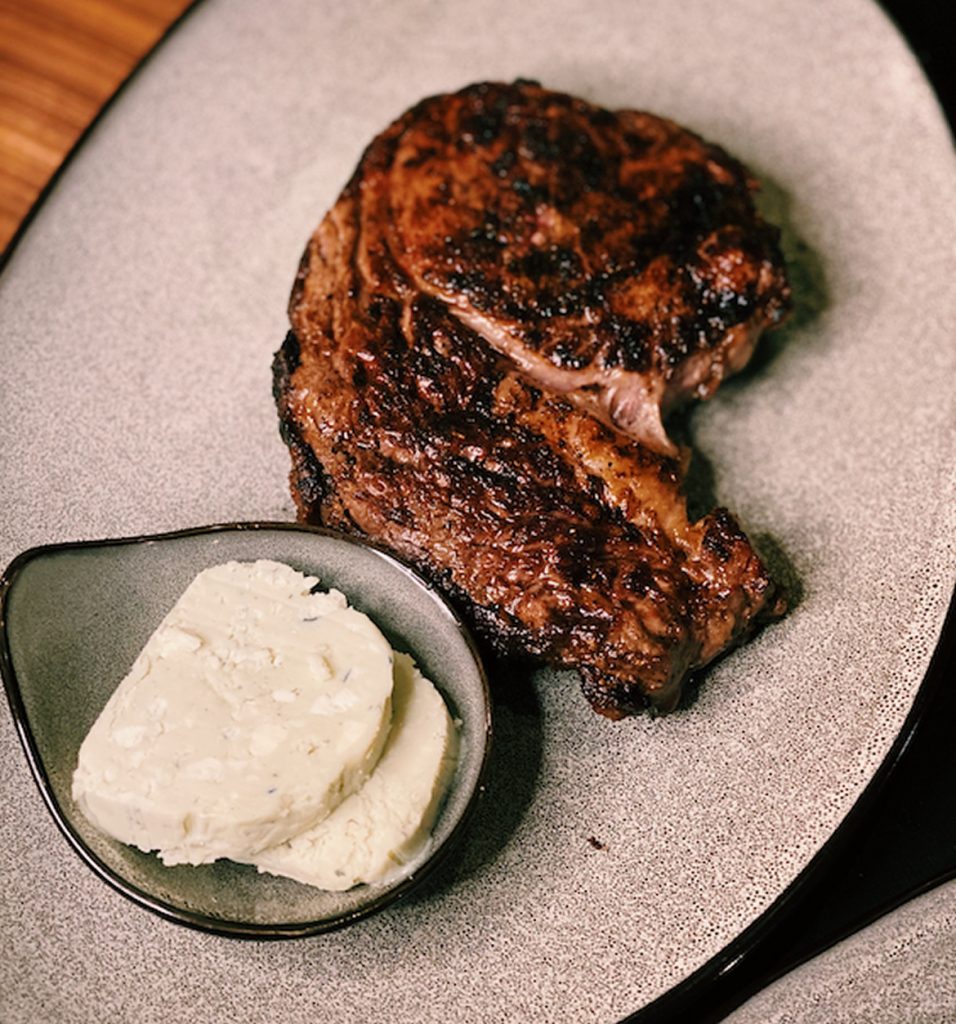 Across the globe, American's are developing a taste for Greenham beef brands. Our LA-based distributor, Think Culinary, has been busy introducing our Australian beef to some of America's best restaurants and retailers.
We sat down with Pacific Standard Prime's owner, Kevin Leach, and Executive Chef, Christine Brown, to hear about how Greenham brands made it to their menus.
Can you tell us a bit about Pacific Standard Prime (PSP)?
Pacific Standard Prime is a modern steakhouse in the coastal town of Redondo Beach, California, about 11km from Los Angeles (LA) international airport. Our philosophy is all about seasonal and sustainable food. We work with farmers market vegetables, premium-quality steaks, fresh seafood, and sustainable and biodynamic wines.
The PSP project started in 2019, and we were due to open on 1 April 2020, but then restaurants were shut down on 24 March 2021 due to COVID. We decided to open during the pandemic in August 2020, with our outdoor patio seating. We've been running for 15 months now and have been shut down twice due to the pandemic. Each time we were shut down, we put our heads together and pivoted many times. We began to offer family packages and takeout, which was very successful. We are blessed to be open and that we were able to provide quality products throughout the journey.
What Greenham brands do you use, and how do they feature on the menu?
We feature Wanderer Barley Fed Beef, Altair Grassfed Wagyu and Robbins Island Wagyu on our steak menu. We use RObnins Island tri-tip for our steak sandwich with a special rub on all your products. We also use Altair Grassfed Wagyu ground beef in our chilli and burger.
How long have you had Greenham's brands on the menu, and how did you discover them?
Since the beginning, we searched for natural beef products and found a few domestic producers with, as we say jokingly, practical joke prices for the type of beef we were looking for. Kenny from Think Culinary came through the door with your products, which were the kind of products that we were looking for at a fantastic price!
We were hoping it would meet expectations, then we cooked and tasted it, and it exceeded our expectations. It was also much better than the domestic products in our opinion that were twice as much.
What differences do you notice between our products and domestic products?
The first thing is the taste. We feel the barley that the Wanderer cattle are fed has a positive influence on the flavour profile. There is even a difference with grassfed beef available here in the states. Most of it is in California and Washington, and throughout the summer there is no rain so there is no grass. The cattle are eating hay for about 120 days. We think that also has an impact on the final product. The other thing we really love is nothing shrinks! When we get packets out at 450g, it goes out to the table at 450g. With American beef, if it's 450g it's going out at like 370g or 400g after cooking.
What are the most popular brands and cuts on the menu?
The bestselling steak is the Center Cut Wanderer Fillet Mignon (eye fillet). The second most popular is the Wanderer Ribeye.
Our favourite is anything Robbins Island; the melt-in-your-mouth texture and flavour profile are just beautiful.
Have you had any feedback from patrons?
Our customers describe our steaks overwhelmingly as the best they've ever had. When we first started, we thought they were just being nice, but everyone consistently says "this steak is better than any other steak I've ever had".
We have so much confidence in cooking your products that we just believe in them. They go out from the kitchen and we know the customers are going to love them!
What's next for PSP?
We are continually working with Think Culinary; they bring us new products all the time and think outside the box for us. We're working on new things each season. We're not only working on steaks, but we also do a lot of different specials, and we are working on some bar menu items. We are talking to Kenny about how we could get some off-cuts to incorporate.
We will also be hosting a wine dinner in the spring featuring Wanderer and Robbins Island.
For more about PSP visit: www.pspteak.com/about